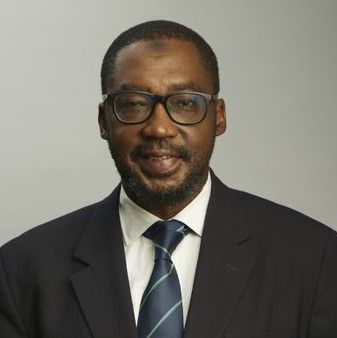 Ali Uwais
Director of Train 7 Project
,
Nigeria LNG Limited
In his over three decades of graduate professional practice, Ali Uwais has versatile experience in the civil engineering, infrastructure development, and energy sector. Most of his career has been spent in project development, management and delivery of several LNG production plants with a total capacity of ~ 30 MTPA. His experiences and involvement with these projects have been from conceptualization stages all through front-end engineering development, site preparation, detailed engineering, procurement, construction, and commissioning of the several plants.

Ali was the Project Coordinator for the delivery of the Outside Battery Limit scope of the NLNG Train 6 project consisting of LNG/LPG/Condensate and other types of tanks, Condensate stabilisation unit, Liquid handling unit, Amine thermal oxidiser unit and Additional Scope Items for a 132kV Electrical Network Monitoring Control system.

His penultimate position prior to his present role as the Project Director for Nigeria LNG Limited's ~ 8 MTPA Train 7 was the Executive Director responsible for all Engineering/ Technical services for Nigeria Petroleum Development Company (NPDC), a Nigerian Oil and Gas Production company which is a subsidiary of NNPC Limited.
He was part of the Nigeria Liquified Petroleum Gas Association (NLPGA) committee that developed the Nigerian Standard for Liquified Petroleum Gas (LPG) - NIS : 555 : 2007.

He is an alumnus of Ahmadu Bello University, Zaria, Nigeria, and a registered member of the Council for the Regulation of Engineering in Nigeria (COREN). He enjoys sharing his experience, knowledge and mentoring.
View Abstract: