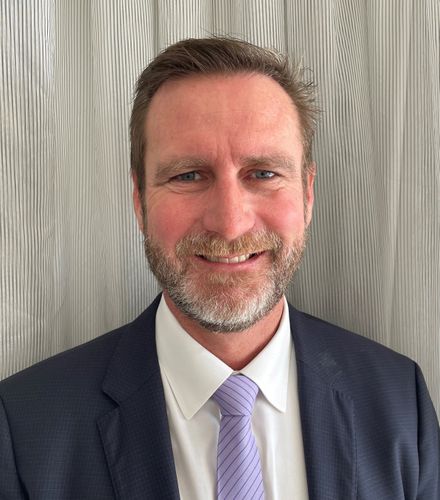 Andrew Barry
Vice President, Global LNG Marketing & Chairman, LNG Market Development
,
ExxonMobil
Andrew Barry was named Vice President – Global LNG Marketing and Chairman – ExxonMobil LNG Market Development ExxonMobil Oil & Gas Company 1st April 2021 and is based in Singapore.
Mr. Barry has almost 30 years of international experience in the oil and gas industry and was most recently Managing Director of ExxonMobil PNG Limited and Lead Country Manager for ExxonMobil in Papua New Guinea leading the PNG LNG project joint venture along with expansion, exploration and downstream marketing activities across the country.
Prior to PNG, Mr. Barry was President of ExxonMobil Canada, based in St John's, Newfoundland. In this capacity, he was responsible for ExxonMobil's production, development and exploration activities across Canada, including the operated assets of Hibernia, Sable and the then under construction Hebron project.
Mr. Barry was awarded a Bachelor of Civil Engineering degree, with First Class Honors in 1992 from the Queensland University of Technology, Australia. In 1993 he joined Esso Australia Pty Ltd as a Production Engineer and held several Engineering, Operational and Planning positions associated with oil and gas production from Bass Strait, Australia. In 2002 he was awarded a Masters of Business Administration from the University of Melbourne.
In 2002, Mr. Barry transferred to Dallas, Texas where he held the positions of Global Energy Advisor and Upstream Strategy Advisor for ExxonMobil Corporation. In 2005 he moved to Doha, Qatar in the Middle East during which time he held the position of LNG Marketing Manager being later promoted to Vice President of LNG Sales for ExxonMobil Qatar Inc.
In 2010, Mr. Barry moved to Houston, Texas and held the position of Operations Manager for a number of onshore and offshore areas including the Gulf of Mexico, Texas, Louisiana, Colorado and Alabama before moving to Canada in 2012 to assume the role of President ExxonMobil Canada.
Mr. Barry is married and has three children.