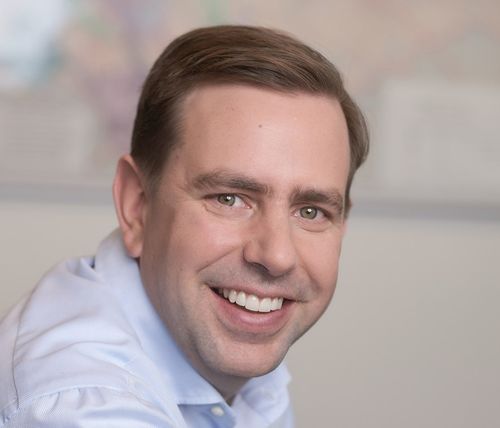 Cederic Cremers
Executive Vice President of LNG
,
Shell
As demand for energy continues to grow, the world needs cleaner energy sources. Liquified Natural Gas (LNG), the cleanest-burning hydrocarbon, is playing a key role in providing cleaner energy for a low-carbon future. Cederic Cremers, Executive Vice President of LNG at Shell, contributes to meeting the energy demand through the supply of LNG while helping customers decarbonise and enabling Shell to become a net-zero emissions energy business by 2050.
He joined Shell in 2002 and built his career on a range of finance and commercial roles that span across Upstream, Integrated Gas, and Downstream. Prior to his current role, he was the Country Chair of Shell Russia from 2017 to 2021. Before moving to Russia, he was in Singapore as the Vice President for Commercial and New Business Development for Asia, covering Integrated Gas & Upstream. This came off the heels of a General Manager role at Shell Chemicals Europe, which included supporting the recovery efforts of two major process safety incidents at the Moerdijk site.
Prior to these appointments, he took on several managerial and leadership roles across the globe, primarily in financial and commercial areas. In Houston, he served as Vice President of Finance for the Exploration and Commercial business in Upstream Americas, as well as Financial Accounting Operations Manager for Upstream Americas. In Nigeria, he led the Budgeting, Financial Planning and Reporting organization for the Shell Petroleum Development Company Joint Venture, whilst he started his career in the Retail Business for the market in The Netherlands.
As a leader, Cederic is people-focused, solution-oriented and believes strongly in the power of partnerships.
Cederic graduated with a master's degree in business economics from Erasmus University in The Netherlands. He is married to Ines and together they have three daughters: Isabel, Rosalie, and Juliet. He likes to spend time with his family and friends, as well as playing and watching sports, including three types of football, golf, F1, and running.