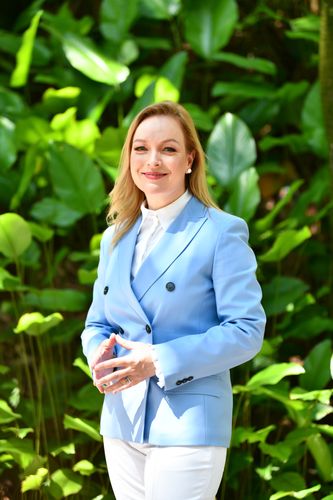 Charlotte Wolff-Bye
VP & Chief Sustainability Officer
,
Petronas
Charlotte serves as the Chief Sustainability Officer of PETRONAS, Malaysia's leading Fortune 500 company. Since joining in 2021, she has turned the company's Net Zero Carbon Emission aspiration into strategy and plans to drive decarbonization and social progress. She engages directly in venture capital investment, digitalization and capability development to accelerate a sustainable energy transition.
Previously, Charlotte worked for the Norwegian energy company Equinor in the role of Vice President of Sustainability. At Equinor she delivered the company's first sustainability strategy that laid the foundation for the company's low-carbon focus. She was also the company's representative on the Oil and Gas Climate Initiative (OGCI), the World Bank's Global Gas Flaring Reduction Initiative (GGFR) and the World Business Council for Sustainable Development (WBCSD). From 2007-14, Charlotte held the position of General Manager of Corporate Responsibility for the global steel and mining company ArcelorMittal.
Charlotte's earlier experiences include a decade in the telecommunications sector, most notably working for Telefonica and 02, multilateral lending at the Nordic Development Fund, music marketing and diplomatic affairs.
Charlotte is a long-standing and active champion of corporate sustainability practices, and a frequent top-level speaker, commentator and writer on sustainability, ESG and energy-related matters.
She has proactively been shaping the agenda and engaged in the launch of several collaborative partnerships including the Oil and Gas Climate Initiative, Climate and Clean Air Coalition Oil and Gas Methane Partnership, the Nordic CEOs for a Sustainable Future and the Global E­ Sustainability Initiative.
She is the recipient of Devex's leadership award for her contribution to international development and was recently ranked as one of the world's leading chief sustainability officers. She serves on the board of trustees of the UN Environment Programme World Conservation Monitoring Centre, Cambridge, United Kingdom.