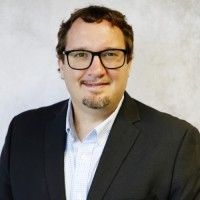 Chris Moore
Program Manager
,
GTI Energy
Dr. Chris Moore is currently a Program Manager in the Zero Emissions Systems group at GTI Energy.
In his current role he leads efforts to evaluate new technologies and study methane emissions from across the natural gas supply chain. He serves as the Program Manager for the GTI Energy Center for Methane Research, the technical segment lead for the Transmission and Storage segment in GTI Energy's Veritas Methane Measurement and Reconciliation Initiative, and the Environmental Aspects and Safety Technical Subcommittee lead in GTI's Low Carbon Resources Initiative.
Chris's research has been published in a wide variety of scientific journals including Nature and the Proceedings of the National Academies of Science.
Dr. Moore holds a BS in Chemistry from WVU Tech, an MS in Environmental Science from the University of Virginia, and a PhD in Environmental Science from the University of Maryland.
View Abstract:
METHODOLOGY FOR MEASUREMENT INFORMED METHANE EMISSION ESTIMATES ACROSS THE SUPPLY CHAIN – BENEFITS TO LNG