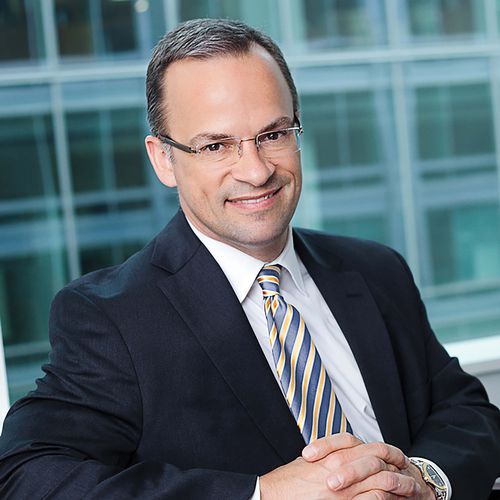 Christopher Goncalves
Chair and Managing Director, Energy & Climate
,
Berkeley Research Group
Mr. Christopher J. Goncalves, Chair and Managing Director of BRG's Energy & Climate practice, has over 30 years of international experience in the energy and financial industries. He advises energy industry and financial sector clients in the areas of strategic business planning, energy transition strategy, commercial strategy, commercial negotiation, economic and market analysis, valuation, regulatory assessments, project development and financing, asset acquisitions and divestitures, and international carbon markets. He also provides energy industry and quantum expert analysis and testimony for international energy arbitration and litigation matters for law firms and industry clients. His professional experience spans over 50 countries throughout the Americas, Western Europe, Eastern Europe, Eurasia, the Middle East, Africa, and Asia.
As a business advisor, Mr. Goncalves has counseled industry and financial sector clients on energy infrastructure and commerce, including LNG, LPGs, natural gas, hydrogen, conventional power generation, and renewable energy. He has provided GHG footprint analysis and mitigation strategy, and LNG commercial strategy for short- and long-term sales pricing, target markets, and priority customers. Mr. Goncalves is accomplished in providing these services to global energy companies, national energy companies, utilities, state energy agencies, independent developers, equity investors, and banks.
Mr. Goncalves is also a seasoned energy industry and damages expert with independent analysis, reporting, and testimony experience for significant international arbitration and litigation matters concerning energy prices, markets, commercial standards, valuation, and financing requirements for energy projects, assets, contracts, and transactions. He has provided expert analysis and reports for over 50 pre-dispute and dispute matters under the auspices of ICSID, UNCITRAL, the ICC, ICDR/AAA, the Milan Chamber of Commerce, the Royal Courts of Justice of England and Wales, Court of King's Bench of Alberta Canada, and U.S. Federal Courts. For the last several years, Who's Who Legal has recognized Mr. Goncalves as leading energy industry and damages expert for several years, and a global elite thought leader in 2022.
View Abstract:
STRATEGIC COMMERCIAL IMPLICATIONS OF GHG EMISSIONS INTENSITY