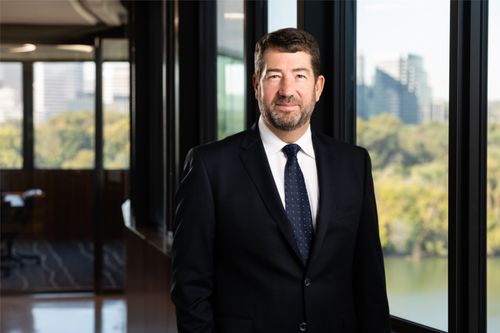 De la Rey Venter
CEO, MidOcean Energy
,
Managing Director, EIG
Mr. Venter is the CEO of MidOcean Energy, EIG's LNG-focused investment vehicle. He is also a Managing Director in EIG's London Office. He joined EIG in 2022 after 20 years with Shell where he was, amongst other roles, the Global Head of LNG and a member of the leadership teams of Shell's Upstream and Integrated Gas and New Energies directorates. He started his career in the mining industry with a variety of strategy, sales, marketing and distribution roles with Samancor and Billiton.
Over the course of his career, the Venter family has lived in South Africa, the Netherlands, the UK, Switzerland, the United Arab Emirates, Qatar and the USA. Mr. Venter holds a holds a Bachelor's degree in Finance and Accounting from the Northwest University in South Africa, an Honours Degree in Investment Management from the University of Johannesburg and an MBA from the Institute for Management Development (IMD) in Lausanne, Switzerland.