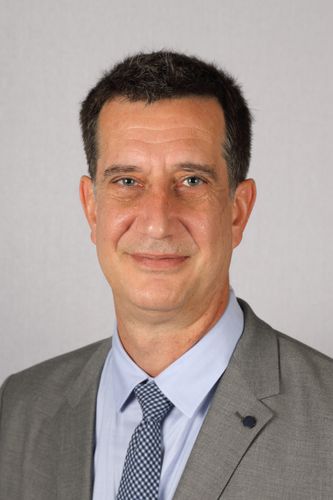 Dominique Gadelle
Vice-President Early Engagement
,
Technip Energies
Location
France
Number of years working in the gas/LNG industry
29 years in process plant E&C, of which 29 in gas/LNG and 23 in LNG
Number of LNG X events attended
5
2007 Barcelona, 2010 Oran, 2013 Houston, 2016 Perth, 2019 Shanghai
The input that I want to make to the conference's programme
It is a pleasure and an honor to be part of the LNG series Programme committee. I look forward to putting all my dedication towards the best ever LNG series programme incorporating all the new directions, developments and novelties that our industry is faced with in these changing times for energy.
What do I expect from LNG2023?
I expect LNG 2023 to move our industry forward and while helping get recognition for natural gas and LNG as a clean and efficient source of energy for the coming decades. I also expect that LNG 2023 will demonstrate that our industry is concerned by its environmental and societal impacts and is deploying all efforts to mitigate them.
Biography
Dominique Gadelle has been working for Technip Energies since 1993 and has been working in LNG and gas monetization for most of his 29 year career.
Dominique Gadelle is currently the Early Engagement Vice President of the Technip Energies Gas and Low Carbon Energies Business Line.
For the past 15 years he has been supporting the development of Technip Energies's position in LNG, FLNG and mid-scale LNG. His duties includes managing pre-sales commercial activities; following the gas market, trends in investment and the evolution of technology; helping to fix the strategy in technology and partnerships and managing R&D .
Earlier he was VP of the Upstream & LNG Business Unit and in charge of the Technip France Technology Division
During his career with Technip he hold several management positions such as Process and Technologies Division Vice-President, Process Manager of the LNG Department of Technip's Paris office, ... He has been associated at technical and project levels with all stages of Yemen LNG, QatarGas projects, Petronas FLNG, Prelude FLNG and Yamal LNG, including on-site long-term assignments for plant construction and commissioning phases.
He graduated in Chemical Engineering from the University de Technologie de Compigne, France and has worked in France, the U.A.E., Uzbekistan, Qatar, Russia and Australia.
With LNG2022, he will be on the Programme Committee for the fourth event in a row.