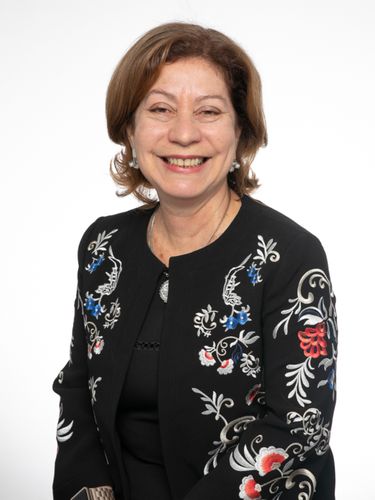 Ieda Gomes
Independent Director
,
FGV Energia
Location
Brazil & Isle of Man
Number of years working in the gas/LNG industry
Since 1979
Number of LNG X events attended
Since 2004
The input that I want to make to the conference's programme
Programme Committee and sessions moderation.
What do I expect from LNG2023?
LNG 2023 will provide an unique expert forum to discuss the outlook of the LNG industry amid uncertainties arisen from geopolitics and the energy transition.
Biography
Ieda Gomes has a broad range of expertise in the natural gas and energy and infrastructure industries with an international career spanning 35 years in the public and private sectors.
She was a group leader with BP plc in various roles such as Country President BP Brasil, Vice-President New Ventures Middle East and South Asia, Vice President BP Solar and Regulatory Affairs. Prior to BP Ieda was the CEO of the largest gas utility in Brazil, the Sao Paulo Gas Company.
Ieda is an independent director of The Institute of Directors (UK), Saint Gobain (France), Exterran Corporation (USA), Prumo Logistica (Brazil), and the Brazilian Chamber of Commerce in Great Britain (UK). She is a senior visiting research fellow at the Oxford Institute for Energy Studies (UK), member of the Advisory Board of Crystol Energy and Senior Adviser and member of the Advisory Board of Fundao Getalio Vargas FGV Energia (Brazil). Ieda is a founding director of WILL Latam (Women in Leadership in Latin America) an NGO aiming to promote gender diversity and leadership in companies in Brazil and Latin America and Access for Women in Energy, a platform to provide visibility for female speakers in events and conferences.
She has a degree in Chemical Engineering, post-graduation in Environmental Engineering (Polytechnic School of Lausanne) and MSc in Energy (University of Sao Paulo).
Ieda was awarded the 2001-2002 Veuve Clicquot Business Woman of the Year Award (Brazil). She is a regular columnist at Brasil Energia.