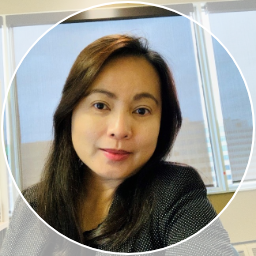 Jay-An Arandia
Manager, Strategic Initiatives
,
CSA Group (Canadian Standards Association)
Jay-An brings almost 20 years of combined experience working in regulatory, government, and international organizations in Canada and other countries, in diverse areas such as standards development, oil & gas regulatory management, environment and sustainable development, disaster risk reduction, and data governance.

Jay-An joined CSA Group initially as a Project Manager, Petroleum & Natural Gas, where she managed complex standards development projects in liquefied natural gas, well design and well integrity, underground storage, and pipeline safety metrics, including working towards the program's first binational standard. She also contributed to the evaluation and execution of new opportunities related to hydrogen and other energy transition topics. Currently, she is the Manager, Strategic Initiatives for the Power Generation and Petroleum and Natural Gas Programs, responsible for coordinating proactive, leading-edge initiatives, identifying emerging trends and technologies, enhancing existing areas of activity, and incubating new standards-based opportunities, including CSA research initiatives.

Prior to joining CSA in 2021, Jay-An gained more than 17 years of progressive experience in project and program management, strategic planning and development, and policy analysis from different sectors, including critical roles at the United Nations and two provincial jurisdictions in Canada (Alberta and Saskatchewan).

Jay-An holds a Bachelor of Science (Biology) and Master's Degree in Development Management, and is a certified Project Management Professional (PMP).
View Abstract:
CSA Z276:22, LIQUEFIED NATURAL GAS (LNG) - PRODUCTION, STORAGE, AND HANDLING