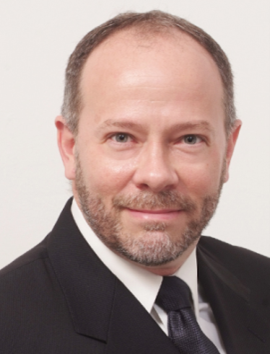 Jefferson Edwards
Location
United Kingdom
How many years have you worked in the gas/LNG industry?
25 years
Which past LNG X events have you attended?
2
LNG 2019, LNG 18 Perth
What is the input you want to make to the conference's programme?
Enhance the LNG industry's global narrative on sustainability, security and affordability in the energy transition.
What do you expect from LNG2023?
Recognition of the role that LNG now plays as the balancer of global gas markets and a key contributor to decarbonization.
Biography
Jefferson Edwards is Vice President accountable for global Strategy, Portfolio, and Fundamentals Analysis for Shell Energy. Shell Energy is responsible for the marketing and trading of gas, LNG, power and environmental products within Royal Dutch Shell. He leads a team of professionals located in Houston, London, the Hague, Dubai, Beijing and Singapore, focused on the analysis of natural gas, LNG, electric power, hydrogen, CCS and carbon markets, including supply, demand and pricing developments. He also leads strategy initiatives within Shell Energy related to LNG, electric power and carbon management.
Previously, he was General Manager for Shell Energy with responsibility for Shell's global policy and advocacy efforts related to natural gas market development. Prior to that role, Mr. Edwards has held various commercial and strategy roles within Shell's Exploration & Production and Integrated Gas businesses, based in London, the Hague and Singapore.
Prior to joining Shell, Mr. Edwards was Director of Asian Energy Research for Cambridge Energy Research Associates (CERA). He holds a MS in International Business Diplomacy from the School of Foreign Service at Georgetown University in Washington D.C.