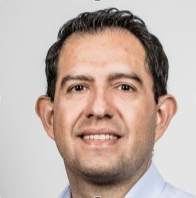 Jose Munoz-Castelblanco
PhD Geotechnical Engineer
,
Vinci Construction Grands Projets
Geotechnical Engineer living in France with more than 15 years of professional experience. I work currently for Vinci Construction Grands Projets, a major French construction company, with infrastructure projects all around the world. The company works in different kind of projects such as highways, stations of energy production, LNG reservoirs, railway projects, public services buildings, among other. My commitment in the company is to provide geotechnical expertise in different areas such as foundation design, earth-retaining structures, soil improvement techniques, slope stability, earthworks and other subjects related to ground conditions. My role in the projects can vary from lead of geotechnical discipline, geotechnical expert, or member of peer technical committees.
My past experience includes geotechnical studies for several oil & gas and offshore wind projects, in Europe and Africa, together with a 5 year period in Colombia as geotechnical consultant.
My studies include a BSc degree in civil engineering and a MSc in Geotechnics that I have obtained at the National University of Colombia, my country of birth. I have also a PhD in Geotechnics from the Ecole des Ponts et Chaussées in France.
I account five scientific papers in international journals such as Geotechnique, Geotechnical Testing Journal, or Geotechnique Letters. I do also teaching to BSc and Master students in a French Engineering School (Builders for Society in Caen).
View Abstract:
OPTIMISATION OF THE FOUNDATION FOR A 225 000 M3 LNG STORAGE TANK IN KITIMAT USING DRIVEN CLOSED-END STEEL PILES NON-CONNECTED TO THE CONCRETE SLAB (RIGID INCLUSIONS).