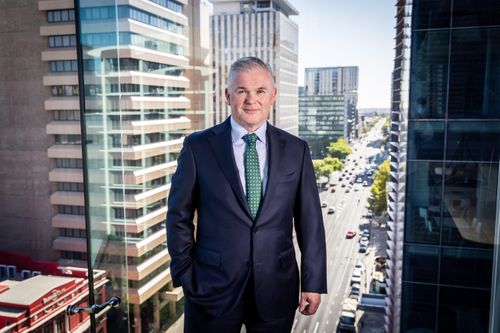 Kevin Gallagher
Managing Director & CEO
,
Santos
Mr. Gallagher joined Santos as Managing Director and Chief Executive Officer on 1 February 2016, bringing more than 25 years of international experience in the oil and gas industry.
Since joining Santos, Mr. Gallagher has led significant transformation and growth of the company, delivering a competitive advantage in the energy transition. Under his leadership, Santos is now Australia's second-largest independent natural gas and liquids producer after implementing a focused strategy to build and grow around five core long-life, producing natural gas assets in Australia, Papua New Guinea and Timor-Leste. The strategy has included successful acquisitions of Quadrant Energy and ConocoPhillips' Australia-West business, and a merger with Oil Search.
Mr. Gallagher has implemented a disciplined low-cost operating model and strengthened the balance sheet to support the company's strategy, creating a strong cash-generative business that has delivered a series of record results. This has propelled Santos into the top 20 ASX list and the top 20 companies in the oil and gas sector globally.
Mr. Gallagher has positioned Santos to leverage the critical role natural gas will play in delivering energy security through the energy transition to net-zero emissions. He has implemented a clear decarbonisation strategy building around the company's existing infrastructure by developing natural gas projects for backfill and growing new revenue streams and reducing emissions through carbon capture and storage, and clean fuels projects such as hydrogen. Under Mr. Gallagher's leadership, Santos has made the world's first booking of carbon storage reserves and taken a final investment decision on one of the world's biggest CCS projects in South Australia's Cooper Basin.
Commencing his career in the oil and gas industry as a drilling engineer in Scotland working with Mobil in the North Sea, Mr. Gallagher migrated to Australia to join Woodside in 1998. He was Chief Executive Officer at Clough Limited from 2011 until his appointment at Santos.
Having built a strong, low-cost base business supplying natural gas to meet ongoing customer demand and laid out a clear action plan to develop cleaner energy and clean fuels with an ambitious target of net-zero Scope 1 and 2 emissions by 2040, Mr. Gallagher is committed to ensuring Santos remains resilient, value accretive and at the leading edge of the energy transition.