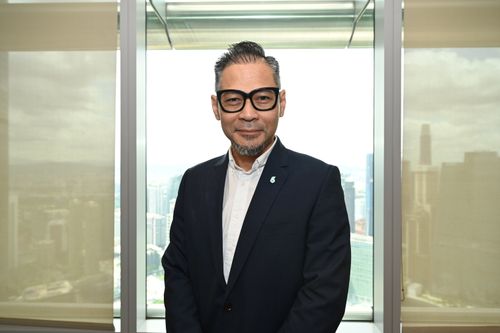 Khairul Faizi Mohamad
Head of LNG Marketing - Middle East, South Asia & Southeast Asia
,
Petronas
Khairul Faizi Mohamad or also known as KFM is the Head of LNG Marketing, Middle East, South Asia and Southeast Asia for PETRONAS LNG Ltd., a subsidiary of PETRONAS. In this role, he steers the LNG marketing and sales activities, market development and commercial excellence for PETRONAS into the three (3) continents.
He started his career with PETRONAS in 2001 as Market Research Executive for Malaysia LNG Sdn. Bhd. In 2002, he moved to LNG Marketing department as Senior Marketing Executive and in 2005 he was appointed as Upstream Commercial Manager for PETRONAS International Corp Limited in Egypt.
In 2008, he detoured his career outside of PETRONAS where he joined Qatargas as Head of QG2 LNG Sales Administration in Doha, Qatar. Then, he joined Gazprom as LNG Origination Manager in 2011, PETROFAC as SEA Commercial Manager in 2013 and MISC Bhd. as Head SEA, Offshore Business Unit in 2016.
In 2017, he reconnected his career again with PETRONAS and was appointed Head of LNG Business Development Region 2 prior to his current position, which he occupied since 2019.
He graduated with a Bachelor of Science and Food Technology in 1998 from the University of Putra Malaysia. In 2007, he obtained Professional Certificate in International Business from the University of Melbourne, Australia and currently pursuing Doctorate in Business Administration from University Utara Malaysia.