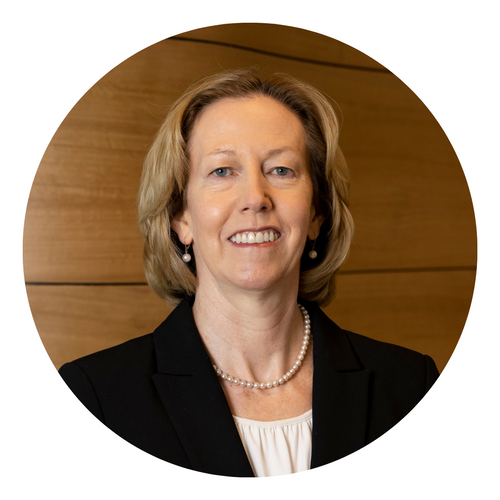 Meg O'Neill
CEO & Managing Director
,
Woodside Energy Ltd.
Meg O'Neill has 28 years of experience in the global oil and gas industry, with positions and responsibilities extending across North America, Africa, Europe, Asia and Australia.
Since being appointed Chief Executive Officer and Managing Director of Woodside Energy in 2021, Meg has overseen a merger that has transformed Woodside into the largest energy company listed on the Australian Securities Exchange.
The merger built on Woodside's history as the pioneer of the LNG industry in Australia, delivering a geographically diverse portfolio of high-quality oil and gas assets.
Meg joined Woodside in 2018 as Chief Operations Officer, responsible for all of the company's producing assets. In 2019, Meg was appointed Executive Vice President of Development, overseeing the delivery of Woodside's major growth projects in Australia and Senegal. In 2020, she also assumed responsibility for Marketing.
Prior to joining Woodside, Meg worked for ExxonMobil in a variety of technical, operational and leadership roles based in Houston, Indonesia, Canada and Norway, which included responsibility for major projects in Angola, Nigeria, Tanzania and Mozambique.
Meg is Chair of the Australian oil and gas industry peak body, the Australian Petroleum Production and Exploration Association (APPEA), and serves on the boards of Reconciliation Western Australia, and the West Australian Symphony Orchestra. She is an honorary Governor of the American Chamber of Commerce (AmCham) in Australia, and a member of Chief Executive Women (CEW) and the University of Western Australia Business School Advisory Board.
Meg is originally from Boulder, Colorado, and is a graduate of the Massachusetts Institute of Technology, with degrees in Ocean and Chemical Engineering.