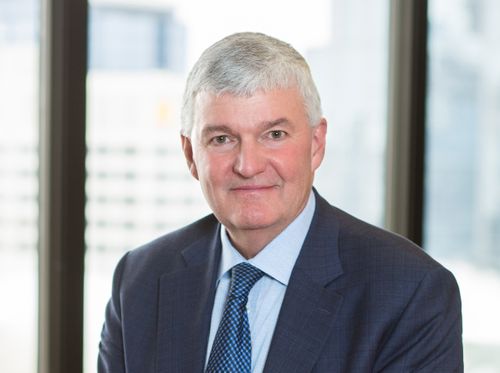 Michael Rose
President & CEO
,
Tourmaline
Michael Rose, a geologist, has more than 44 years of experience in the oil and natural gas industry. He began his career at Shell Canada in 1979, where he was employed for 14 years in various exploration and production positions and was Manager of Exploration and Petroleum Engineering Research at the time he departed to found Berkley Petroleum Corp. in 1993.
As President and CEO of Berkley Petroleum Corp., the Company grew from a microcap to an Intermediate Exploration and Production company with a production of 42,000 BOEPD. Berkley, one of Canada's premier explorers in the 1990's, was sold to Anadarko Petroleum for an enterprise value of $1.6 billion in March 2001.
In July 2001, Mr. Rose founded Duvernay Oil Corp. As President and CEO, he and his team grew the company from a private microcap to a public Intermediate Exploration and Production company with a production of 27,000 BOEPD by 2008. Duvernay was one of Canada's most active and successful Exploration and Production companies during the 2000s and was one of the pioneers in the emerging Alberta Deep Basin and British Columbia Montney plays. The Company was sold to Shell Canada in August 2008 for an enterprise value of $5.9 billion.
Mr. Rose founded Tourmaline Oil Corp. in September 2008 as a private oil and gas company. Tourmaline went public in November 2010 and is now a Canadian Senior with current production in excess of 500,000 BOEPD, reserves of over 4.5 billion BOE at year-end 2022, and is currently the largest producer of Canadian natural gas and NGLs. Mr. Rose is President, CEO and Chairman of Tourmaline.
Mr. Rose and his leadership team founded Topaz Energy in 2019 and Mike is currently Chairman. The company, a hybrid royalty and infrastructure vehicle, has a market capitalization in excess of $2.5 billion and is on the TSX index.
Mr. Rose is on the Advisory Board of the Hotchkiss Brain Institute and Strathcona Tweedsmuir and is involved in a wide range of volunteer and philanthropic pursuits with his wife Sue in the areas of youth education, health and sports. Significant philanthropic investments have been made in initiating several new community assistance programs and facilities in Calgary, in multiple education facilities across Canada, in a broad spectrum of medical research efforts, and in building baseball programs and related facilities across the country.