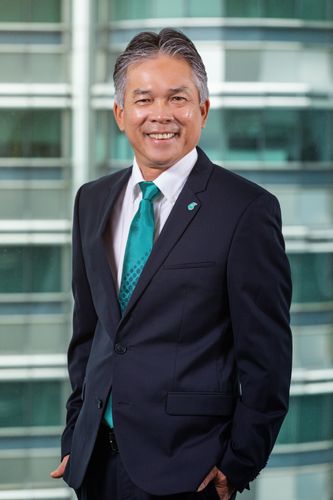 Mohamed Syazwan Abdullah @ Laga Jenggi
Managing Director & CEO, Malaysia LNG Group of Companies
,
Petronas
Mohamed Syazwan Bin Abdullah @ Laga Jenggi was born in Roban, Sarawak and graduated with a Bachelor of Science Degree in Chemical Engineering and Petroleum Refining from Colorado School of Mines, Golden, Colorado United States of America.
He began his career in PETRONAS in 1988 as an engineer when he joined Sabah Sarawak Exploration & Production in Miri.
He has more than 30 years of experience in the oil and gas industry as well as extensive management experience having held leadership positions in ASEAN Bintulu Fertilizer Sdn. Bhd. (ABF), PETRONAS Fertilizer Kedah Sdn Bhd (PFKSB) and PETRONAS Ammonia Sdn Bhd (PASB) prior to the appointment as General Manager of Operations in MLNG in 2006.
Before his appointment as Managing Director and Chief Executive Officer of Malaysia LNG Group of Companies in 2019, he was assigned to Gladstone LNG (GLNG), Australia and returned to Malaysia to lead the commissioning and start-up of PETRONAS' first floating LNG facility, PETRONAS Floating 1 (L) Ltd.