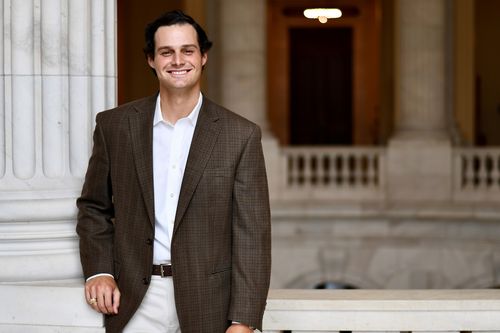 Preston Howey
Policy Advisor, Global Gas & LNG
,
American Petroleum Institute
Preston Howey is a Policy Advisor in API's Natural Gas Markets group, which advocates for the continued and expanded use of U.S. natural gas both domestically and abroad. Preston's efforts focus on establishing the US as the leading supplier of reliable and affordable LNG for the global gas market. He works with a diverse set of domestic and international stakeholders to communicate the unique value of U.S. LNG to policymakers.
Before joining API, Preston served as the Legislative Director for Representative August Pfluger (TX - 11), where he led the legislative team to execute the Congressman's priorities. He began his career with Chairman Kevin Brady's (TX-08) personal office, where he was responsible for energy, transportation, and appropriations policy issues. A proud native of the Permian Basin, Preston graduated from Texas A&M University in College Station, Texas.