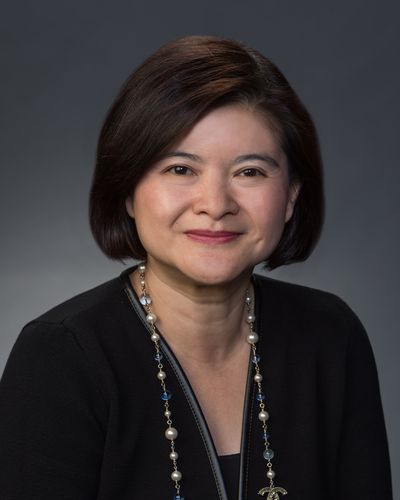 Tze San Koh
President, Natural Gas Business
,
ExxonMobil (China) Investment Co., Ltd.
Tze San grew up and was educated in Singapore, she joined Esso Singapore (now ExxonMobil) in 1992 and has 30 years of global, commercial and operations experience.
She has served in various senior executive roles in the Upstream, Downstream, Chemical, and Public & Government Affairs at several locations in Canada, US and China. Tze San was also the Global Head of Procurement for the Downstream and Chemical businesses in Houston, managing $20G annual spend with employees across >10 countries.
After spending 11 years in North America, in late 2019, Tze San located to Beijing as President of China Gas Marketing – responsible for ExxonMobil's fast-growing LNG business in China. She believes that the key success factors are to build and maintain credibility, and to be helpful while making a positive impact on others. She enjoys mentoring and networking.
Tze San is a passionate Inclusion & Diversity advocate with a strong belief that diversity drives the best results. Tze San was named one of the top 50 most powerful women in oil and gas by the Diversity and Leadership Conference and selected as part of the 2020 Global Female Influencer 275 list by the Women's Energy Council. In 2022, she is recognized for her contributions and is one of the 3 finalists for the Woman Empowerment Council Award in China.
Tze San holds a Master's degree in Business Administration from Nanyang Technological University and a Bachelor's degree from the National University of Singapore. She has also attended multiple executive courses at INSEAD Business School, Columbia Business School and Stanford Graduate School of Business. She has been married to her husband, Wee Chew, for more than twenty years and they have two children – Peng and Voon.