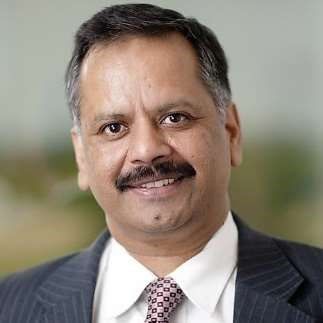 Vikram Gupta
VP & Regional Leader-North America
,
Schneider Electric
Vikram Gupta is a Global Business Executive with diverse experience and success in a range of multi-industry global contexts and leading organizations. He is currently Vice-President and heads Energies and Chemicals Segment for North America at Schneider Electric. As a part of the global leadership team of Energies and Chemicals, Vikram leads a cross-functional team of engineers and business professionals providing leading Sustainability, Digital Transformation, Energy Management and Automation solutions to help the industry meet the stake-holder expectations of profit, purpose and license to operate.
A Canadian citizen, Vikram has lived in US, Canada, Middle East & India while travelling and working with clients across six continents during the span of his current professional career to help customers improve efficiencies across the entire asset and operations lifecycle.

Vikram is an alumnus of National Institute of Technology Srinagar, Insead France and IIM Ahmedabad. He has held a number of senior management roles in the past which include global business development roles at SNC-Lavalin, managing global strategic alliances at Aveva and Schneider Electric Software.
Vikram has also worked in middle east in general sales management while driving Oil & Gas, EPC and Automation Businesses. He was also responsible for managing strategic alliances with a consortium of national oil & gas and petrochemical companies (PII) as well as Engineers India Limited. He also co-founded a joint venture with Birla Institute of Technology, Mesra in Bahrain for engineering and business programs.
Vikram is a passionate people person, driven to help them succeed. He is also a volunteer teacher of stress management and personal leadership mastery with the global Art of Living Foundation.

View Abstract: